Squaretop and the Lower Green River Lake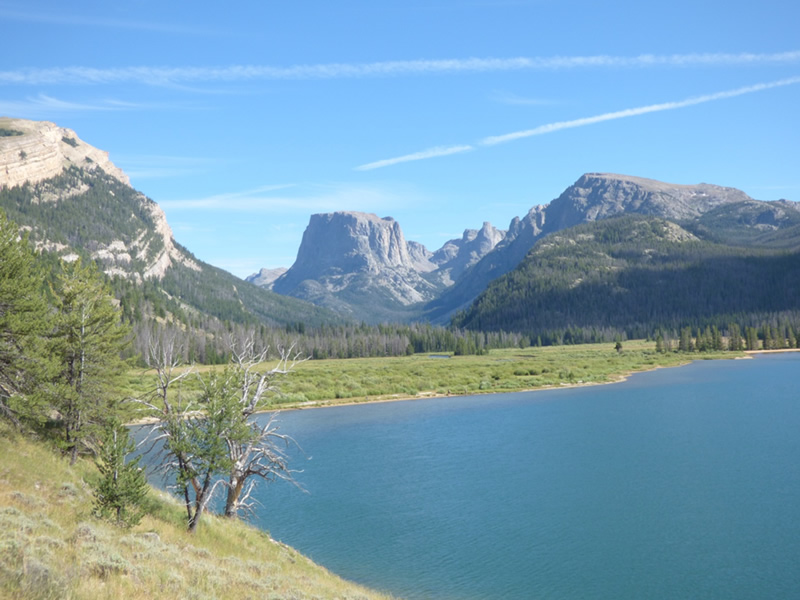 Well; it's January, 2016 and I'm just now sitting down to write something about the 2015 Back Country Horsemen Rendezvous in Wyoming. The Rendezvous was hosted by the Pinedale Chapter, called the Mountain Man Backcountry Horsemen, fitting for the area with its past trapper rendezvous. The Upper Green River Lakes was the site for this year's rendezvous, and a place with many values.
Guided Ride to the Slide Lake Area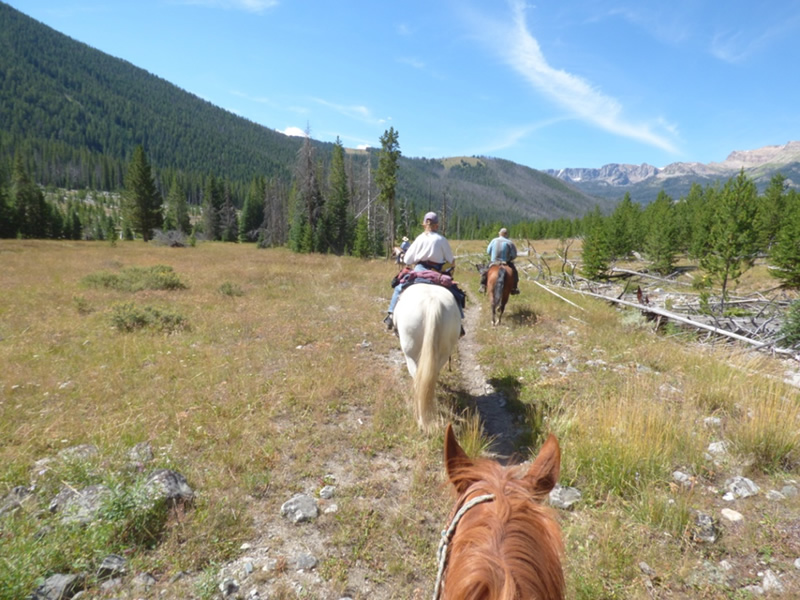 The Upper Green River Basin contains the headwaters of the Green River, fed by seeping glaciers such as Mammoth, Minor, Sourdough and others. An area where the trailhead at the lower lake, binds with trails that tie in to the Continental Divide Trail, and traverse not only to the south end of the Wind Rivers and beyond, but also north, even to Yellowstone Park and beyond.
Eighty-six people signed up and attended the event, from many places, including other states such as South Dakota, Arizona and Oregon. Every Wyoming chapter was also represented. Festivities included both on-your-own rides as well as guided rides to various locations in and around the area.
Also included at the Rendezvous were dinners, sing-alongs, cowboy poetry, an auction live music provided by Jared Rogerson the last evening after the auction.
Sing Along and Cowboy Poetry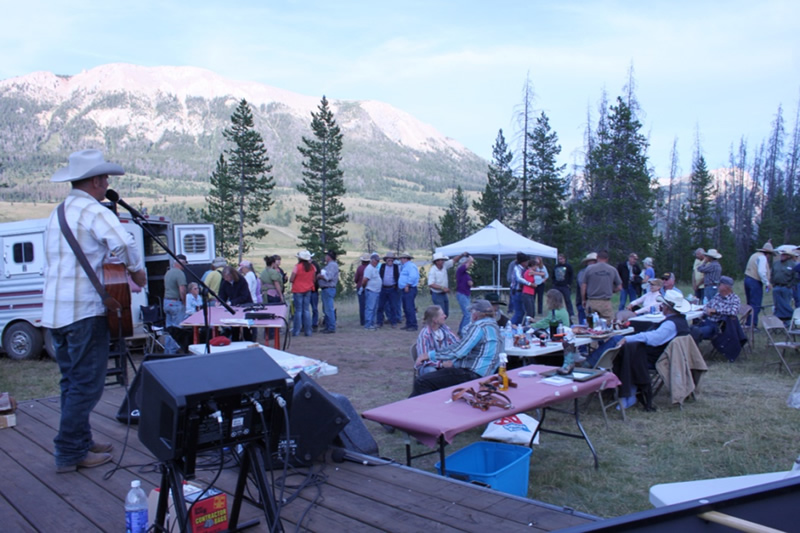 The first evening featured a group of 3, with participation from the audience; and included songs by three and cowboy poetry thrown in. The 3 that volunteered to provide entertainment included Dennis Dailey, Al Sammons, and John Sweem. All are characters and were very enjoyable!!
One of several tables of auction items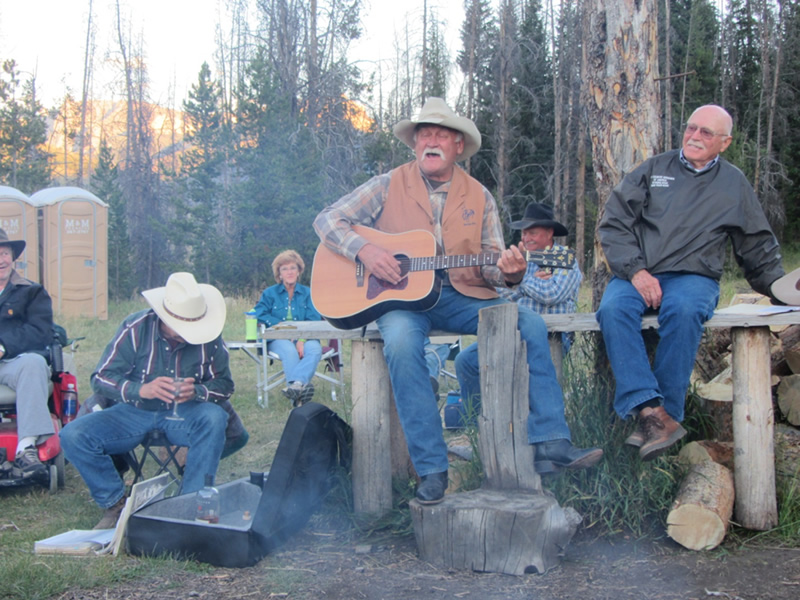 During the event a presentation was also given by Barry Reiswig (BCH in Cody) on the public lands issues. In particular were those related to giving public lands to the states for management; and how BCH is taking this issue seriously.
An auction that featured some amazing items was held the final evening. Seems like there was something for everyone at this auction and a good time was had by all with the event; many went home with purchases of one kind or another…I know I'm set for the next 4 oil changes on my diesel which was a purchase of mine.
Jared Rogerson on stage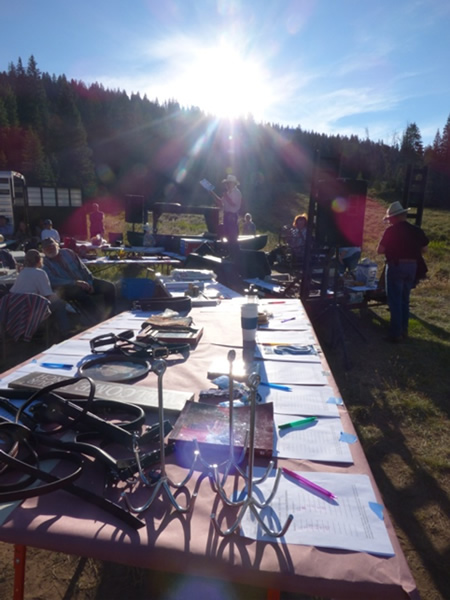 Finally, the Sunday before everyone headed out, a Cowboy Church Service was held; giving thanks for everything around us and everyone who we had the pleasure of spending the 3 days with – it was, in my opinion, a great event!!!
Dan Stroud – member of the Mountain Man Back-Country Horsemen Chapter