Education
One of BCHA's missions is to educate, encourage and solicit active participation in the wise use of the American backcountry resources by horsemen and the general public commensurate with our heritage and "Leave No Trace" principles.
New Members Education Curriculum

The BCHA Education Committee has developed an educational curriculum for educating new leaders and members. It is a matrix of links pointing to online sources of curriculum aimed at providing training to new members and offices. The education curriculum matrix is currently available only online, it documents training materials to help new members and offices to more quickly fill leadership roles and responsibilities. The Education matrix includes a basic BCHA 101, new officer training and more advanced training topics covered under BCHA 201.
US Forest Service Trail Fundamentals
As a BCHA member who communicates to the Forest Service on public trail issues should be familiar with the trail fundamentals that include five key concepts that are cornerstones of Forest Service trail maintenance and management, Trail Type, Trail Class, Managed Use, Designed Use, and Trail Design Parameters.
The US Forest Service provides a website with training material and documents on Trail Classification, or as it is referred to on the site is Trail Fundamentals.
This training was given to BCH members at a previous national convention, it is available for download.
Introduction to Trail Classifications, Download – PDF, and PDF1
Part 1 –Why we need to be Concerned, Download – PDF, or PPT Presentation
Part 2 – Understanding Trail Fundamentals, Download – PDF, or PPT Presentation
Part 3 – Approaches for Obtaining and Validating Data, Download – PDF, or PPT Presentation
Part 4 – Example Responses, Download – PDF, or PPT Presentation
Planning Process, Download – PPT Presentation
USFS Nine-mile Wildlands Training Center
Ninemile Wildlands Training Center (NWTC) is gearing up for another year of providing quality hands on traditional skills training. Each year classes are available on Teamster Driving, Basic and Advanced Packing techniques, Horsemanship, Horse Handling & Training, Defensive Horsemanship, and Firearms Handling for Packers, for more information on this years classes go to the Ninemile web site,
call 406-626-5201 or write to the address:
Ninemile Wildlands Training Center
Ninemile Ranger Station
20325 Remount Road
Huson MT 59846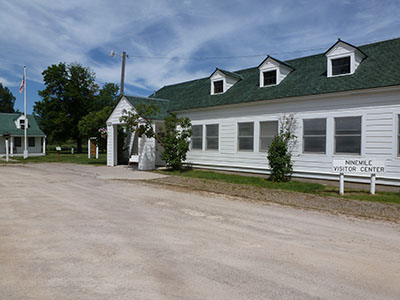 The NWTC was started in 1988 to provide traditional skills training to government employees. In 1998, Congress passed legislation allowing us to open our classes to the public through a program called Heritage Expeditions. The Ninemile Wildlands Training Center is located at the historic Ninemile Ranger Station on the Lolo National Forest in western Montana. Ninemile Ranger Station is located approximately 25 miles west of Missoula, MT. Our facility, the Ninemile Remount Depot, is listed on the National Register of Historic Places.
Packing Videos
We have made available to you some packing training videos by Casey Hufstader and Mack Long. The videos featuring Casey Hufstader will teach you mule packing basics, how to fit a pack saddle and tieing a Walker Hitch. There is also a 8 videos featuring Mack Long covering all aspects of packing from basics to advance packing technics.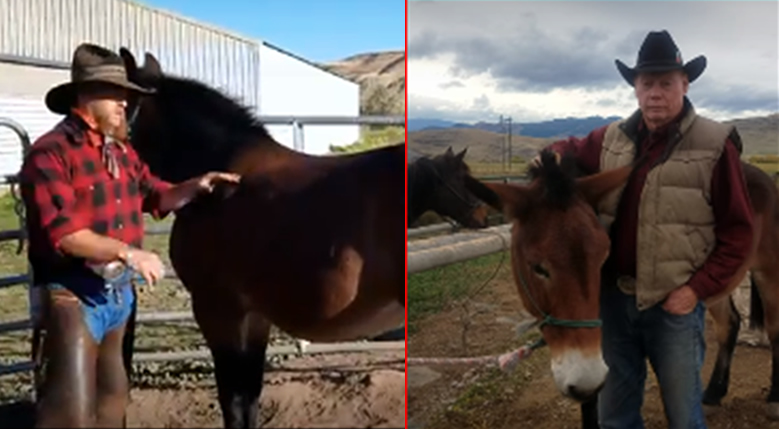 Equestrian Educational Videos
Here are some Equestrian related educational and other videos that are important to watch. They cover defensive horsemanship, how to approach users on multi use trails and other Equestrian related Forest Service videos we recommend members watch.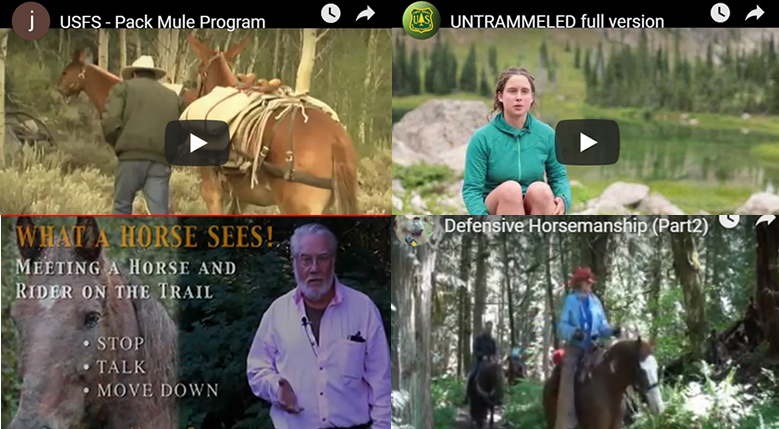 Recommended Educational Reference Documents and Articles
What if You Cross the Rainbow Bridge First? What would happen to your animals if you suddenly died? An accident or sudden illness can take us when we think we still have plenty of time to "get our affairs in order". While our spouses and children are able to eventually re-adjust their lives without us, our pets and livestock cannot…….without …
Read More