Becoming A Member
We are volunteer-driven! Get involved by becoming a member and help us to protect our American trails for future generations. Put your skills to work and join a Back Country Horsemen Chapter, be part of a work party to clear your favorite trail, teach Leave No Trace ethics. Get to know your local forest manager and complete a trail project, motivate your friends to help, become a leader, start a state or chapter organization, learn a skill to help us maintain continued public access to trails!
What Can You Do?

Get involved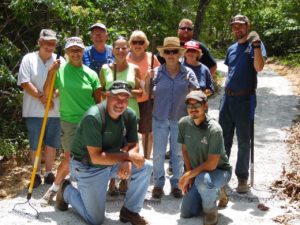 Find your local chapter and join! We are a group of dedicated equestrians who love to ride and explore new trails in our respective areas. We are also inter-related across the country so when you travel anywhere in the country you'll always have like-minded friends to ride with!
Help Maintain Trails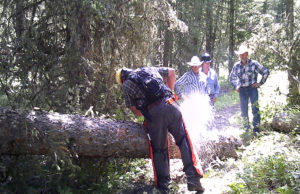 When we come across impediments in our trails, we dispatch a workgroup to clear that trail for all user groups. You can be a part of these workgroups if that appeals to you, but there is no pressure to do so. We welcome riders of all types, ages, and interests into our chapters!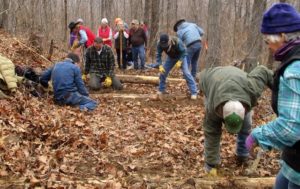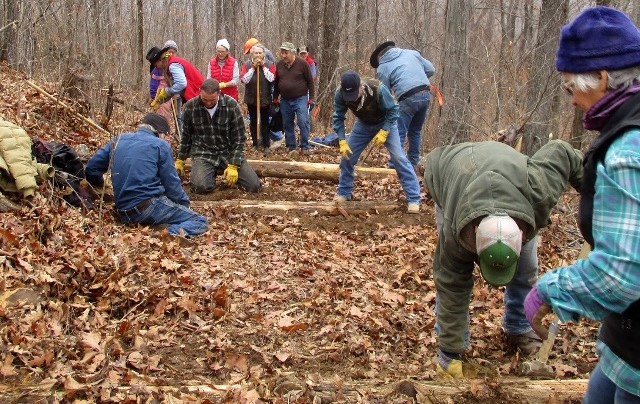 We urge you to enter your zip code on the chapter locator to find the nearest chapter to you. See you on the trail.
Lead a Group Project
Want to lead a group of volunteers on a project? We provide training to help you get started and make contact with local forest management agencies.

Form a BCH Organization
Forming a BCH organization is not difficult; however, there are a number of requirements. First, those interested in creating an organization must subscribe to the objectives and the purposes of the Back Country Horsemen of America as outlined on page 7. Those purposes do not preclude other interests, but a saddle club that may take an occasional trail ride is not a BCHA organization.
Classifications
There are two organizational classifications under the BCH mantle.
A state organization is one or more membership chapters within a state, with a minimum of 25 members and no less than 15 members in any one membership unit. To become an official BCHA state organization, the members must ban together, approve by-laws, make application and receive formal acceptance from the National Board of Directors of BCHA. State organizations have voting rights on the National Board of Directors of BCHA.
An affiliate organization is a single membership organization within a state which does not have an official BCH state organization. An affiliate must have a minimum of 15 members. To become an official BCH affiliate, a membership organization must make application and receive formal acceptance from the National Board of Directors of BCHA. Affiliates have a voice but no voting rights on the National Board of Directors.
A single membership organization cannot become a stand-alone affiliate if its state already has a state organization. It can only join BCH as a chapter of that state. Within two years after becoming an affiliate, that group must meet the requirements and make application to become a state organization as listed in #1. They then become "chapters" of their state organization.
To become a member, find a chapter near you below!
Find Your Chapter
To find a chapter in your area, enter the information below, and then follow the links to contact that state/chapter. Enter your location or if you would like to search from a different location, please enter an address ('Address, city, state' or 'Address, city, Zip, or Zip).
Please fill out this form if you winter in a different state and still want to receive their BCHA quarterly newsletter in the two locations they live during the year.
Please fill this form if you have changed your place of residence, phone or email address.
Member Benefits – Equisure Insurance
Equisure Insurance through BCHA provides discounted rates ($20 Single or $40 Family), Equine general Liability coverage for up to $1,000,000. and is valid from January 1 through December 31 each year. The time of year you purchase the insurance does not change the renewal date of January 1st.
You must be a member of a BCH chapter to purchase insurance. Download the form and send in your payment. You can enclose a check or provide your credit card information on the form. For questions, open the Equisure FAQ.
Insurance for horse owners, by horse owners. See also https://equineinsurancecenter.com/.
Subscribe To Our Mailing List
To get on our mailing list about current issues and updates please Subscribe to our Email List. You'll be notified of issues that are of importance to the trail riding community.