Here's an update for you from the 'Keeping Trails Open for You – Back Country Horsemen of America' team:
A BCH North Carolina chapter did trail work this weekend in Smoky Mountain National Park.  The Bristlecone Chapter of Back Country Horsemen of Nevada cleared trail on Mount Charleston, north of Las Vegas.  There were pack clinics in Oregon and Idaho.  And I'm sure there were lots of other Back Country Horsemen and women on the trails working.  Because this is what we do.  We work all across the country to keep trails open for all of us to enjoy.   And not just in National Forests.  We work in State Parks, and Conservation Areas, and Desert Reserves and BLM land.  We work in the wilderness, but we also work on the suburban trails.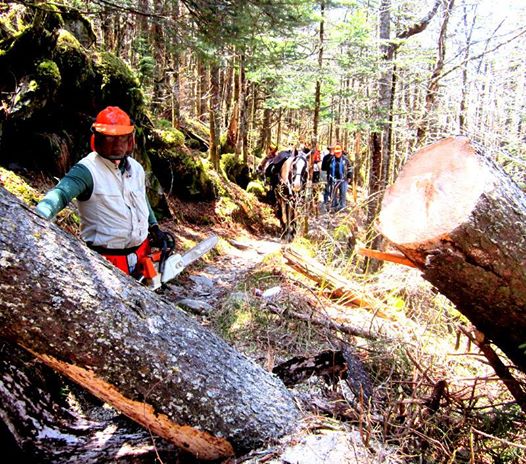 Our campaign is off to a great start!  But we have to keep the momentum going.   A huge Thank You to everyone who has contributed!!  Please do one more thing for us, and get one more person to contribute!  It's not hard to do!  All you have to do – is ASK!  Ask your neighbor….or your boss….or your client….or your parents…or your sisters/brothers.  We're at 46% of our goal!  So let's make it past the 50% mark this week.
BCH'ers – if you have a chapter meeting coming up – make sure you have computers on hand to show our campaign video….and ASK.  Every donation – large and small – matter.
Don't forget to pass on our link.  Tweet about BCHA!  Post on Facebook.  Let's STOP being the Best Keep Secret in America.  BCHA makes a difference where ever we are.