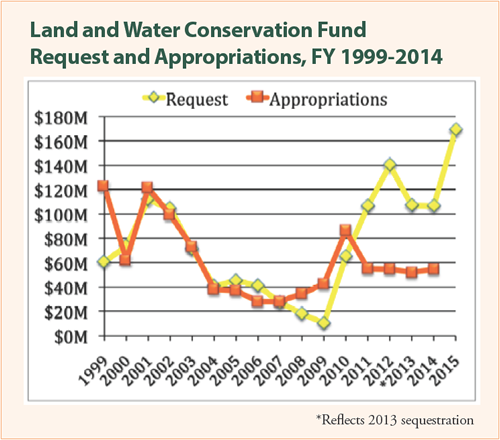 BCHA is one of the organizations supporting the the Land and Water Conservation Fund (LWCF). Please read the letter in support of the LWCF bill supported by BCHA and many other similar organizations.
The United States' Land and Water Conservation Fund (LWCF) is a Federal program that was established by Act of Congress in 1965 to provide funds and matching grants to federal, state and local governments for the acquisition of land and water, and easements on land and water, for the benefit of all Americans.
The primary source of income to the fund is fees paid to the Bureau of Ocean Energy Management, Regulation and Enforcement by companies drilling offshore for oil and gas. Congress regularly diverts most of the funds from this source to other purposes, however. Additional minor sources of income include the sale of surplus federal real estate and taxes on motorboat fuel.Read more about the LWCF Fund.