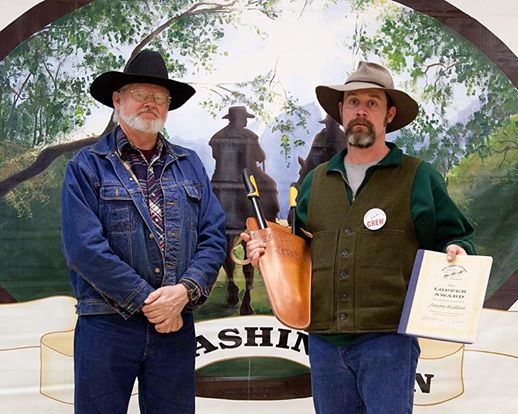 Hi, my name is Jason Ridlon BCHA Director, BCHW Rendezvous Co-Chair, BCHW Special Projects Coordinator, BCHW Independent Member and it's an honor to work with such great members from Washington and across the country.
The last two attached photos are from our State Wide work parties here in Washington State. And here is a brief background of  how these photos came to be.
In the summer of 2012 a forest fire destroyed 66 square miles of some of our states richest BCHW history, an area that one of Washington founding members Ken Wilcox had fought to protect. Why numbers are important? In the summer of 2013 with the hard work of our members from across the state we bought and built 3 new bridges and logged out 42 miles of trail just shy of completely reopening an entire recreational multi-use trail system. This drew 80 volunteers and over 50 horses and mules.
In the summer of 2014 with the Ken Wilcox horse camp still not open from the 2012 fire we held another state wide work party -this time we opened the camp ground and the remainder of the trails…making this entire trail system open to all users. This work party drew over 40 volunteers. So I leave with this, would the trail be open today if it was not for the hard work of BCHW/BCHA?
I have been married for 21 years to my high school sweetheart. Live in Eastern Washington – have been a heavy equipment mechanic 23 years and the last 11 with Washington State Department of Transportation and now work as an Equipment Technician Supervisor on Snoqualmie Pass. I have two children Darrell age 20 and Rebecca age 15. I live on 7 acres and 10 years ago bought my first horse and now have 4 mules and 2 horses that I am partners on with my cousin and hunting partner of 30 years. I have been a chapter president and chapter director and now call myself an independent member that loves working with all chapters and members at the state level of BCHW.  I enjoy spending summers doing trail work,  packing along with camping and BCHW events. My falls I do a lot of big game hunting and working for an outfitter during the busy hunting season. I sit on several public lands committees and working groups.
One more item might be that according to Darryl Wallace, the other BCHA Director from Washington….that "the first photo is of Jason receiving our WA State Lopper Award for superior trail maintenance work.  That is very important because it shows that we have an active member who is (way) younger than 50!"