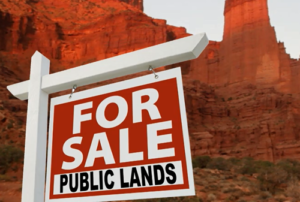 A new poll by Colorado College shows broad support for federal public land ownership. Up to 60 percent of Western voters oppose proposals to sell federal land to private sources or transfer ownership to the states.
Against an uptick in anti-public lands rhetoric from militant extremists, a new Colorado College State of the Rockies Project Conservation in the West Poll released January 11, 2016 revealed strong public support for efforts to protect and maintain national public lands.
These results make clear Western communities care deeply about the public lands that embody the best of our nation's culture, spirit and beauty," said former U.S. Interior Department Secretary Ken Salazar. "Western voters see our outdoor heritage as integral to our economy and our way of life, and they certainly don't want to see their public lands seized by ideologues or sold off by politicians in Washington.
Along with a