Some of the Big South Fork BCH members standing on the new Zenith Crossing.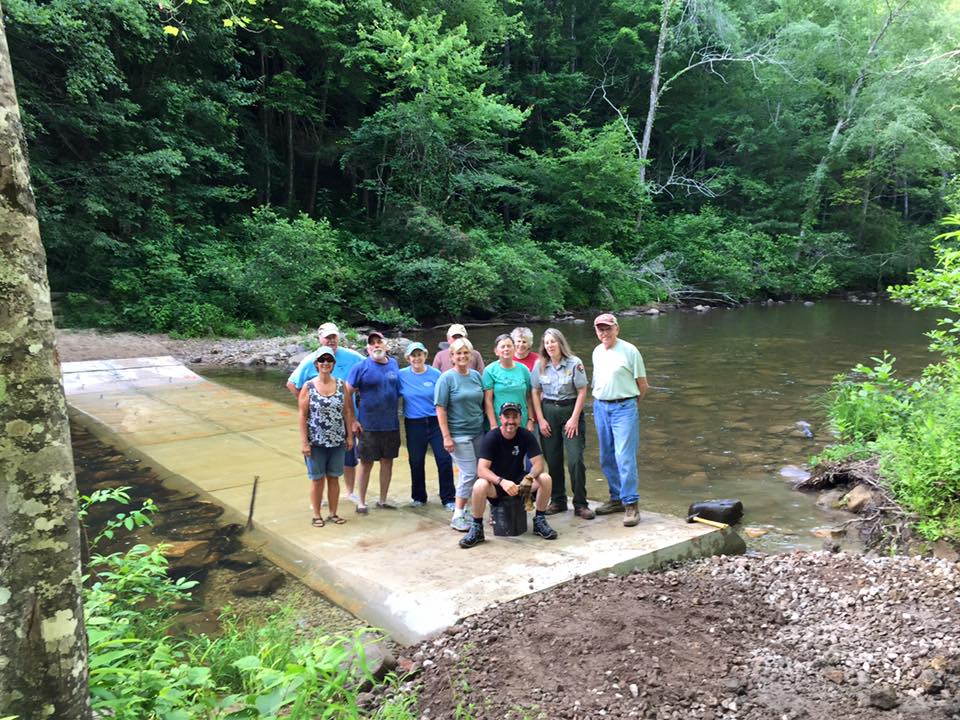 On September 12th the Back Country Horsemen of the Big South Fork held their annual fundraiser at Zenith Stables, where the group raised over $1,500.00, to continue their work of helping the Park Service maintain the trails in the Big South Fork. It all started with a horse ride where the participants were fed lunch on the trail, did some more riding and returned to the campground for a fantastic supper.
Local businesses and individuals donated towards a silent auction and raffle. We sincerely want to thank you all for your generous donations. We are still raffling off a beautiful homemade quilt and tanned cow hide, see a member to purchase a ticket before the Halloween drawing.
This spring the members of Back Country Horsemen of the Big South along with members of the Park Service spent hundreds of work hours clearing trees from the entire O & W trail, most of Tar Kiln, Little Cliff trails and the Mount Helen trailhead road after the ice storm made them impassible.
Members cutting trees and pulling them off to the side of the trail.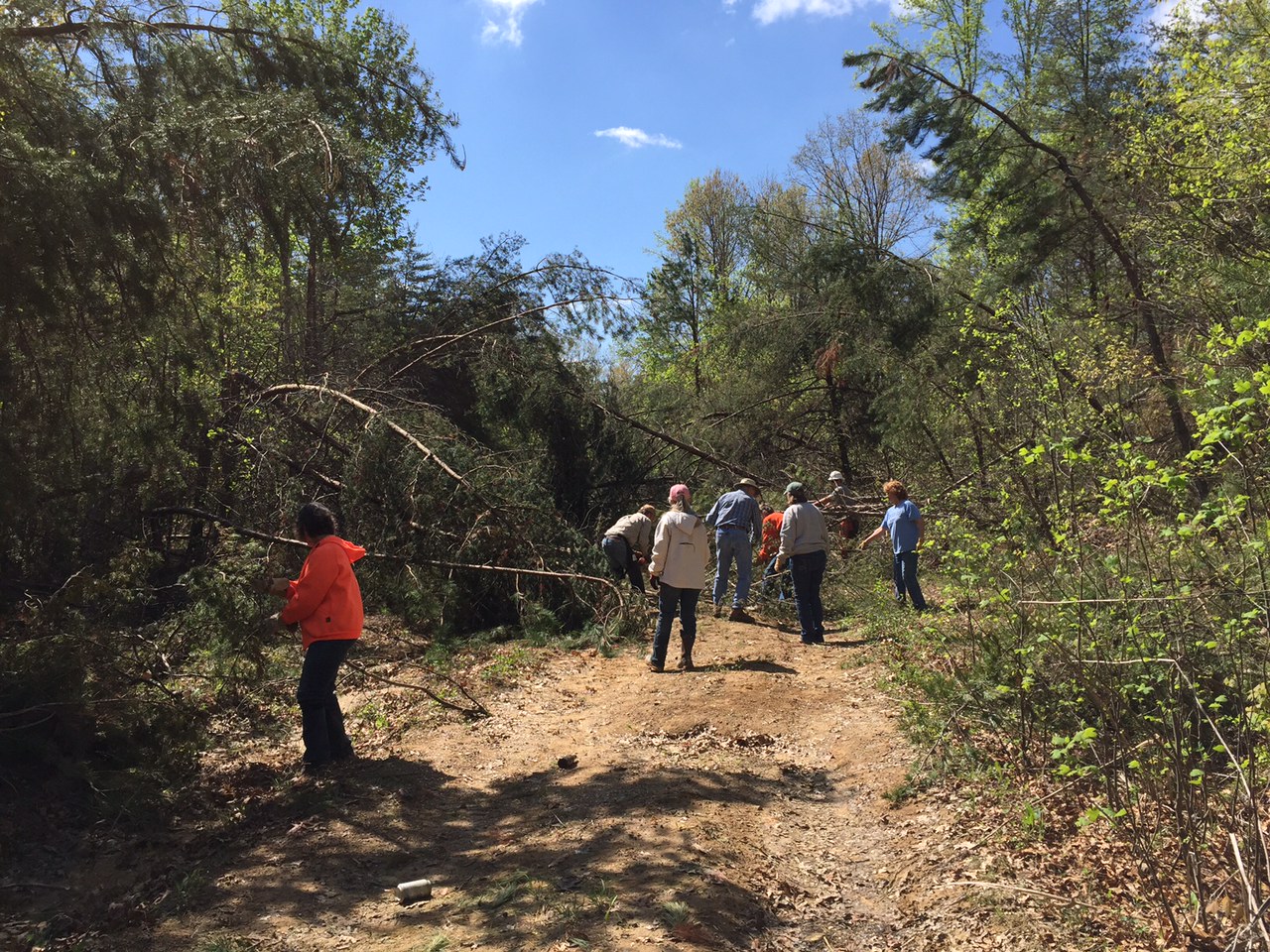 This summer we partnered with the Park Service to install a concrete crossing over White Oak Creek that had been washed away in the flood of 2010. It took many days to pour the concrete planks, move them and install them. Our organization donated over $3,000 in material, and along with the Park Service provided the equipment and labor. We estimated that if this crossing had been contracted out it would have cost more than $10,000. After this donation, the Park Service was able to get a matching grant of $10,000 for more trail improvements. We want to thank our donors the Rogers Group and Rodney Cook for the gravel base, Glen Frosselli, Bruce Russell and So Diggin' Inc for the equipment, and V.E.C. for their grant money,
Back Country Horsemen of the Big South mission is to:
1. To perpetuate the common sense use and enjoyment of horses in America's back country and wilderness.
2. To work to insure that public lands remain open to recreational stock use.
3. To assist the various government and private agencies in their maintenance and management of said resource.
4. To educate, encourage and solicit active participation in the wise use of the back country resource by horsemen and the general public commensurate with our heritage.
For more information or to contact us visit our Facebook page: Back Country Horsemen of the Big South Fork.