John Glenn, Denise & Robby Robinson, it took three days to cut this log and get it moved off the trail.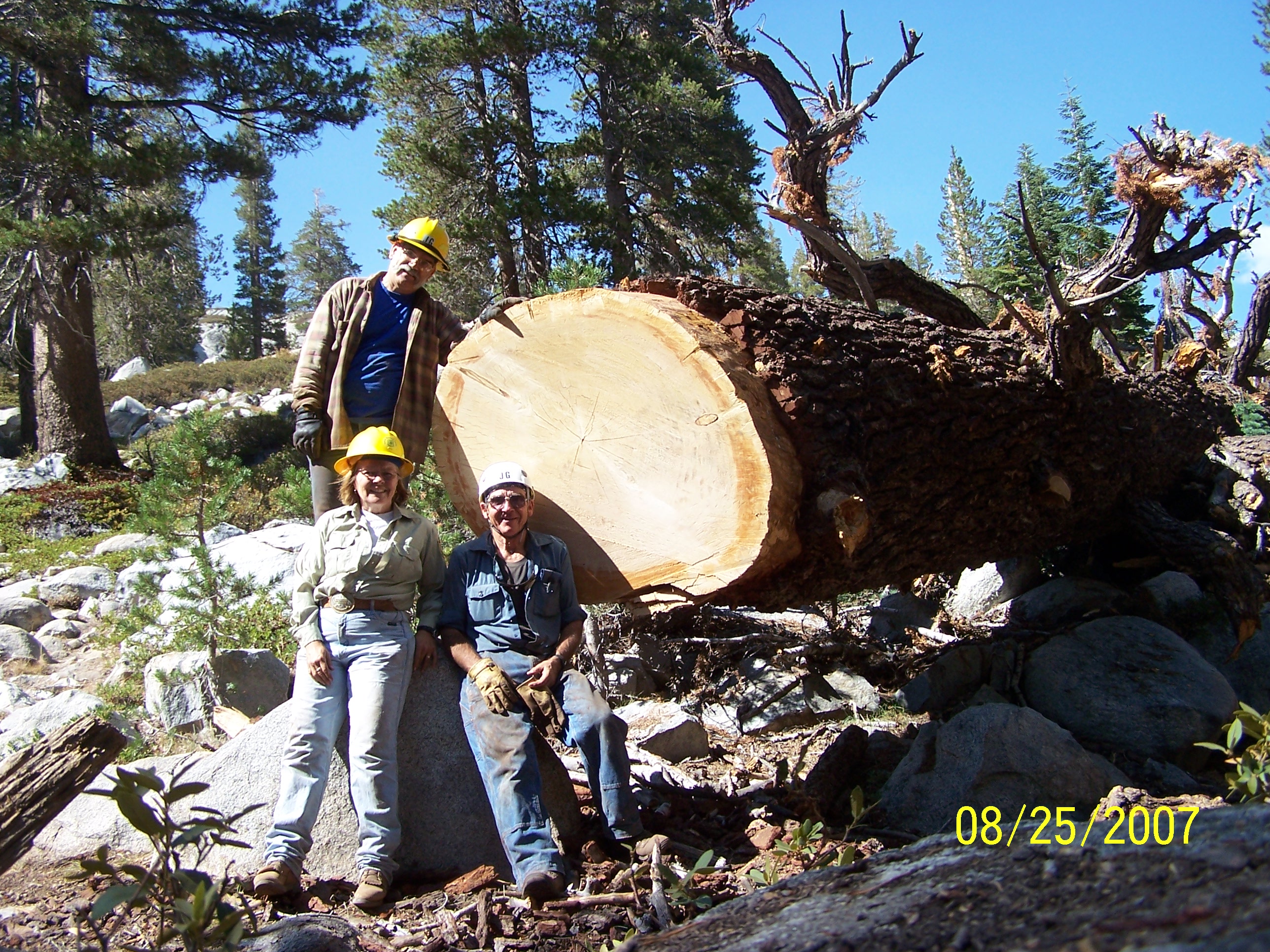 John Glenn
1940-2015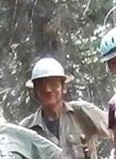 Back Country Horsemen of California, the U.S. Forest Service and the world lost a dedicated, talented, wonderful volunteer, father and grandfather on August 6, 2015. John Glenn died from injuries he incurred from a freak accident. It's been said he was where he loved to be, doing what he loved to do.
John was a member of the BCH Sierra Freepackers in California, and known for his expertise with all aspects of trail work, awarded national honors for use of primitive tools from the USFS. Along with his knowledge of tools he enjoyed sharing that knowledge, teaching adults as well as kids proper safety and handling of these tools. Most summers he lead a school group on hiking pack trip to work clearing trail using cross-cut saws and axes.
Just this last spring John was also awarded "Volunteer of the Year" with over 4,000 hours logged.
John Glenn center with the BCH Sierra Freepackers work party July 2015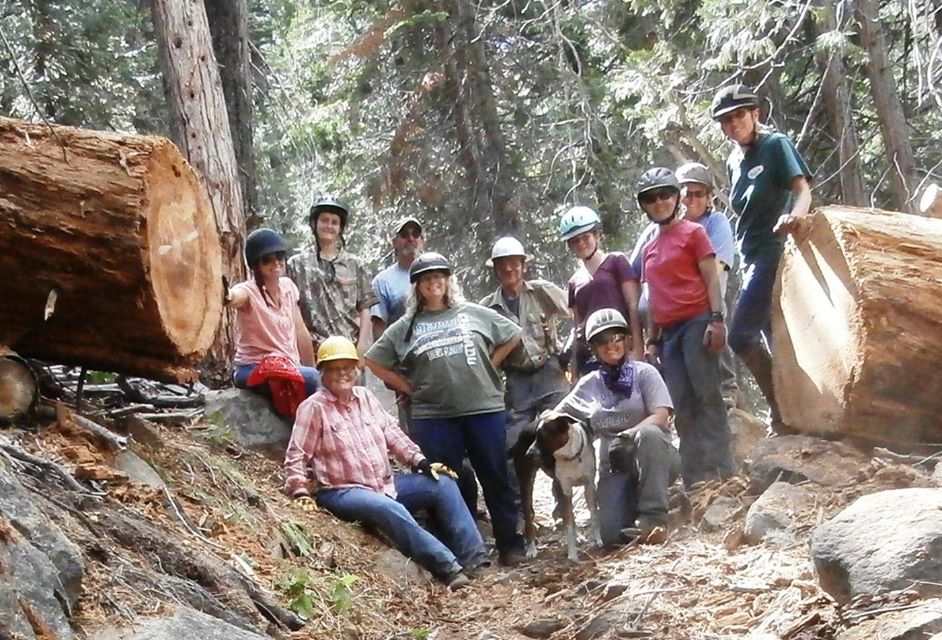 I personally have known John all the years he volunteered in the Bass Lake Ranger District, Clover Meadow. There isn't a trail or place I can go without a memory of working with John in our forest.
John's talents included; Certified chainsaw, feller, cross-cut certified, 1st Aid/CPR instructor and retired teaching Veterinary He was also a proud father and grandfather.
By Denise Robinson,
Sierra Freepackers,
Co-VP State Education BCHC