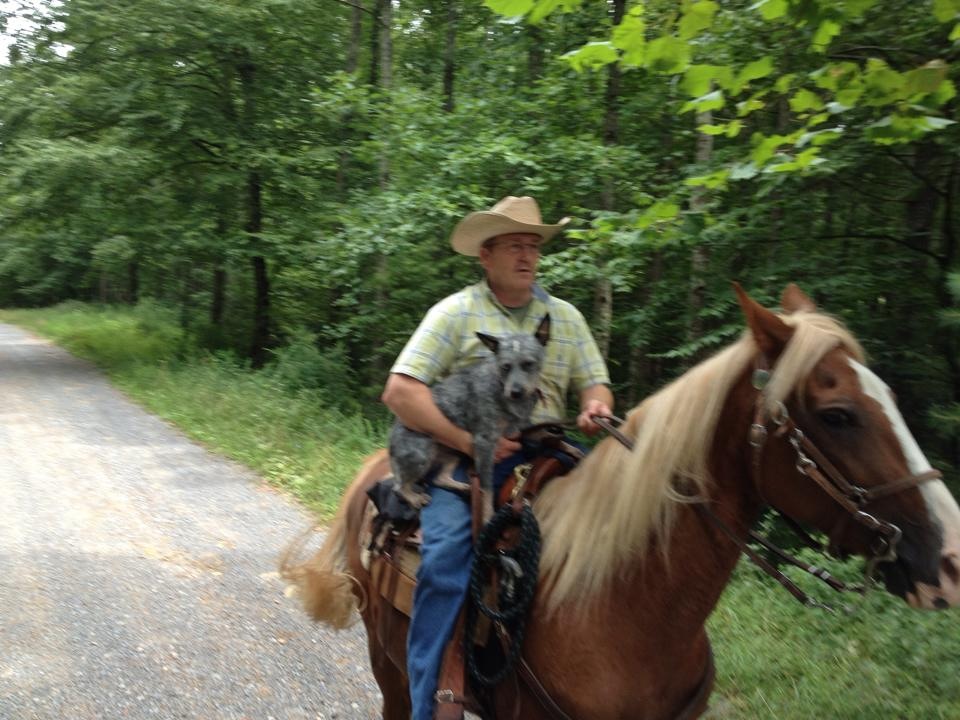 Hi, I am Larry Jeffers current President of the BCH of East TN and a current National Director. One of our current projects is development of horse trails in the Roan Mountain State Park in which access  via 3, 1/4 mile connectors to existing National Forest roads were denied by the National Forest. The connectors were key to the success of the project. So we are currently licking our wounds.
Holston Mountain is one of the great success of the BCHET and the National Forest. With over 40 miles of trail which includes beautiful views of our surrounding mountains and one of our mountain lakes, it is a favorite riding destination. Primitive camping is provided at  Low Gap Camp which is naturally cooled by its 4200ft elevation. Concrete tables which were built by the Civilian Conservation Corps around 1940 are available and another treasure constructed by the CCC was a his and hers vaulted toilet. However it was destroyed by the National Forest because they did not have the man power to pump, clean and replace the roof. We discovered this last month. So does a bear X#X# in the woods.  Yes and now we do too. Grab a shovel.
Unaka Mountain is another great success of the BCHET and the National Forest. With peaks above 4500 ft panoramic view are in abundance. there is approximately 30 miles of trail on Unaka Mountain.
A Gem in the making is Rocky Fork State Park which will provided access to over 8k acres of Cherokee National Forest which is border by the Pisgah National Forest.
There are several other areas to ride in the mountains of East Tennessee. So come give it a try.