Meet Our BCHA Staff

Barbara (Freddy) Dunn – BCHA Chairman
I was raised in Cincinnati, Ohio and have always had a passion for horses. Although I did not own a horse until I was over 40, my family vacationed in northern Ontario every summer for two weeks at a beautiful lodge that also had a stable! That's where I spent my vacation time as a child and it just fed my desire to become more involved in the horse world.
I am a graduate of Michigan State University with a degree in Business. Recruited by Hyatt Hotels, I went through their management training program at the Hyatt Regency Houston, where you learn the business AND do every job in the hotel during the course of the year. I worked in five different hotels and was part of two opening teams – the Hyatt Regency Milwaukee and the Hyatt Regency San Antonio.
After leaving Hyatt, I ended up in the cellular business in it's infancy. Cellular grew, changed and expanded quickly and soon I found myself out of a job. It was time to move west.
I landed in Snowmass Village, Colorado where my best friend from college lived. I worked for the Resort Association in sales and reservations as well as Snowmass Stables. Then I bought my first horse. Then I met my future husband who was also a horse person. We spent the next several years doing a bit of team penning but mostly trail riding and camping all over Colorado and parts of Utah.
We moved to St. George, Utah in 2000 and it has been BCH ever since. Having never heard of BCH before, we attended our first meeting for the same reason many people do – to learn where all the trails are. We rode the trails and learned more about Back Country Horsemen and I've been an advocate ever since.
I've been the President of our chapter for a year and the Treasurer for probably 10 years. I did the newsletter for 5 years or more. I've attended the state meeting for about 10 years and have been the State Treasurer as well as doing the state newsletter for several years. I was elected as a National Director in 2008, attending my first National Board meeting in Washington State's Fort Worden. An experience I'm sure I'll never forget.
I've served on the Executive Committee as a Director and as the Treasurer and the Vice Chairman.
It is truly an honor to be entrusted with the leadership of this wonderful organization. I, along with the rest of the Executive Committee, will strive to stay the course of our five mission statements, while allowing BCHA to continue build our reputation nationally as the Equine advocates for trail access and maintenance.
Erica Fern
Erica has been serving not for profit associations and societies for over sixteen years. As an executive director, she strategically implements board objectives including governance, membership, grassroots activities and programs. Fearn is the recipient of the 2012 RISE Excellence in Grassroots Advocacy Award presented for her work with the Connecticut Environmental Council.
Fearn is a graduate the University of Connecticut with a Bachelor of Science from the College of Agriculture and Natural Resources. Fearn began her career as a retail store manager for Agway. Her experience running a retail operation focused on customer service and increasing sales and profit margin. After six years with Agway, Erica changed her career from retail to non-profit management. In 2002 Fearn achieved her Certified Association Executive designation from the American Society of Association Executives. Fearn is an Executive Director for Association Resources, an association management company located in West Hartford.
Fearn and her family enjoy living on their small farm in West Suffield.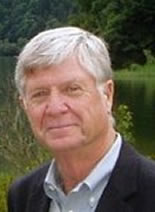 Jim McGarvey
Jim McGarvey, is currently a past Chairman of BCHA. He is a horseman from Calhoun, Georgia, and was first BCHA's first Chairman from east of the Rocky Mountains,  serving for years 2013 and 2014. I
He is an accomplished businessman. As co-founder and CEO of BenchMark Consulting International, Jim built "the smallest company with the biggest clients in the world." Its fifty professionals specialized in bank operations consulting to major financial institutions on six continents, identifying and implementing world class best practices. These clients included 48 of the 50 largest U.S. banks and the lending arms of the 15 largest automakers and other industrial corporations. After twenty years, BenchMark Consulting International was acquired in August of 2000.
Jim also served as Executive Director of Auction America Corporation, which grew to be the second largest antique automobile auction company in America, with over a dozen auctions annually across the United States. At age 28, he helped put the company together from scratch, managing day to day operations including advertising, financial settlements, event preparation, and buyer-seller satisfaction. The company even held a thousand car auction in Los Angeles that was recorded for television. Auction America, one of whose important shareholders was Russ Jackson, is now part of the historical development of the Barrett-Jackson Auctions as seen on the Speed Channel.
A trail rider for the last three decades, Jim also takes each position with a wealth of leadership experience in Back Country Horsemen of America. It began when he became a founding member and Vice President of Back Country Horsemen of North Georgia and, in the following year, took on the role of President. With the help of BCHA leadership and alongside numerous trail riding organizations, he led a several months-long effort of positive discussions with the US Forest Supervisor to reinstate cross-country access to horses in the one-million acre Chattahoochee-Oconee National Forest.
Jim then became Chairman of Back Country Horsemen of Georgia, and then served two years as a member of the Back Country Horsemen of America Executive Committee before taking the roll of BCHA Chairman. These progressive leadership roles give Jim a unique understanding of BCHA as a national service organization whose goals benefit individual equestrians.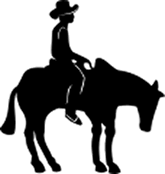 Randy Rasmussen
Randy Rasmussen is BCHA's Advisor for Public Lands & Recreation. He succeeded BCHA's legendary Dennis Dailey of Pinedale, Wyoming, who recruited and endorsed securing Randy as his replacement.
Randy began with BCHA in 2012, and shifted to full-time with BCHA in 2014. One of his primary roles is assisting BCHA's Executive Committee and state organizations to advance initiatives and strengthen partnerships in order to perpetuate the common sense use and enjoyment of horses and pack stock in America's back country and Wilderness areas.
Randy has been successful in strengthening BCHA's partnerships with federal agencies, including the U.S. Forest Service, the National Park Service and the Bureau of Land Management (BLM). He often is greeted warmly when meeting new agency personnel as a result of BCHA's reputation and amazing record of volunteer service developed over the organization's 42 years of existence (including over 4 million volunteer-hours in the past 20 years alone!).
Randy is a key player in BCHA's efforts to promote solutions to the trail maintenance crisis on our national forests. He works closely with partners from The Wilderness Society, American Horse Council and other organizations to demonstrate the groundswell of public support for the National Forest System Trails Stewardship Act (a bill introduced in Congress at the request of BCHA and these partners). Randy also works closely with BCH chapters and state organizations engaged in recreation and wilderness planning efforts among the national parks, including plans affecting Yellowstone, Olympic, Bryce Canyon, and Sequoia-Kings Canyon National Parks. He currently is involved in negotiations with the BLM to craft a national 5-year Memorandum of Understanding that will facilitate partnerships between BCHA chapters and BLM field offices, with the objective to promote and expand the system of trails for hiker and horse use on BLM lands throughout the western states.
Randy's background includes a blend of academic knowledge, a love for outdoor adventure, public land-related environmental consulting, and non-profit recreation and conservation grassroots organizing. Prior to joining BCHA, he was senior policy manager for American Hiking Society. From his office in Corvallis, Oregon, Randy coordinated and unified the recreation community's response to recreation plans undertaken by national forests and the Bureau of Land Management (BLM) in the Pacific Northwest. In this role, Randy applied policy, grassroots organizing, science and economics in the protection of wildlands and traditional "quiet" recreational uses. He forged partnerships with hunters, anglers, horsemen, mountain bikers and other stakeholders. He previously served as field representative in the southwestern U.S. for two other national non-profits—The Wilderness Society and National Parks Conservation Association.
Randy was appointed by the U.S. Secretary of Agriculture to represent dispersed recreation on the Oregon Coast Range Provincial Advisory Committee, which advises local offices of the U.S. Forest Service and Bureau of Land Management (BLM). He is a founding board member of Trailkeepers of Oregon and worked as a seasonal ranger in western Colorado on both the White River National Forest and in BLM's Uncompahgre Resource Area.
Randy earned a Master's degree from Colorado State University in Natural Resources and Recreation, emphasizing Wilderness Management (he earned a Bachelor's of Science at the University of California, Davis). He has three children and his family enjoys hiking and horseback riding. After founding a consignment tack shop in Corvallis, his wife—also a CSU's Master's graduate—became an equine hoof-care specialist (i.e., "barefoot farrier"). She provides natural hoof care for clients throughout the Willamette Valley. Randy and Lorri own and ride three trail horses including Randy's favorite, Jasmine, a Kiger mare.