Equine Packing Scholarship, Ages 18 To 25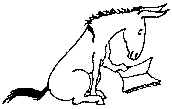 Application Information
Back Country Horsemen of America and Bob Marshall Wilderness Outfitters are pleased to announce the second BCHA Young Persons Equine Packing Scholarship.  The winner will spend 5 days and 4 nights in the Bob Marshall Wilderness in Montana learning traditional equine packing skills, Leave No Trace camping principles and exploring the ecology, history and majestic landscapes of the "Bob." This is a hands on training where you will do the work!
Applicants must be between 18 and 25 years of age, have basic horseback riding skills and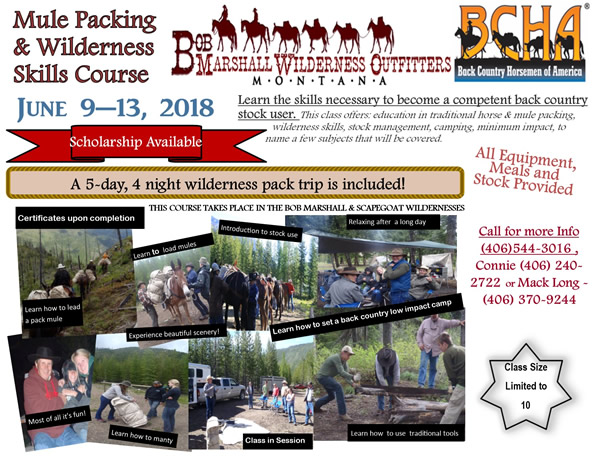 write an essay of 250 words about why they want to learn to pack, why they want to pack, why they are passionate about
horses, mules and the wild country and how they plan to apply their knowledge once the course is
over. The dates of the class are from June 9 through June 13, 2018.
BCHA will pay travel expenses for round-trip airfare to Missoula, MT and 2 nights lodging, (1 before and 1 after, the trip.) The outfitters will supply ground transportation to and from Missoula and the trailhead.
The deadline to apply is, April 15.
To Print this years poster click here or for more information about Bob Marshall Wilderness Outfitters can be found at: Bob Marshall Wilderness Outfitters web site